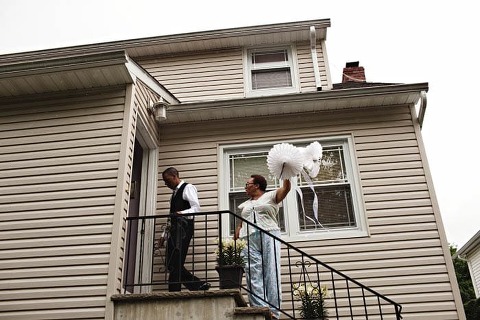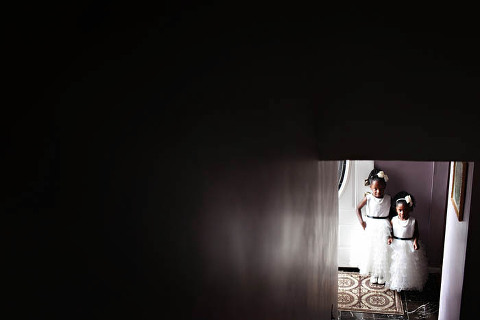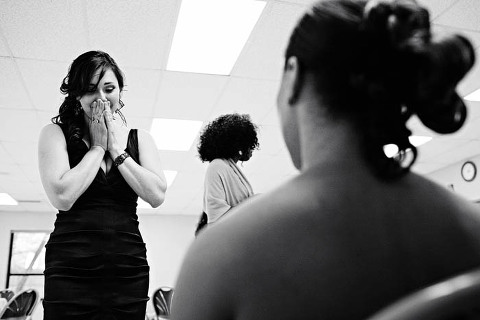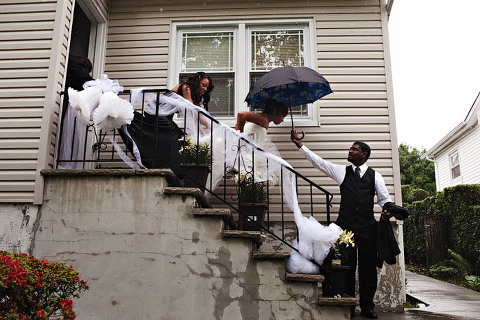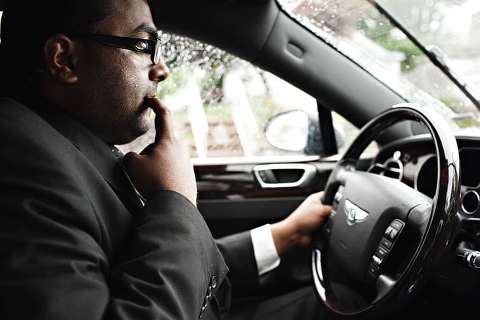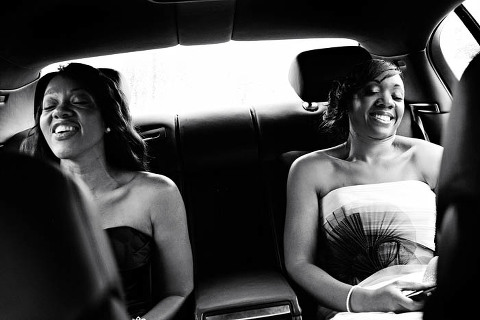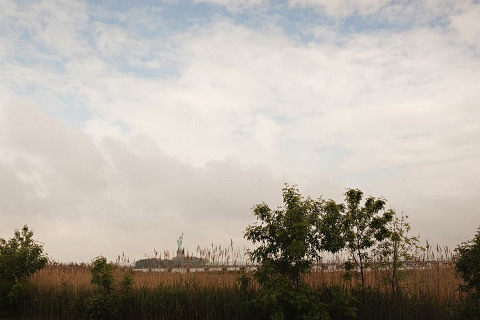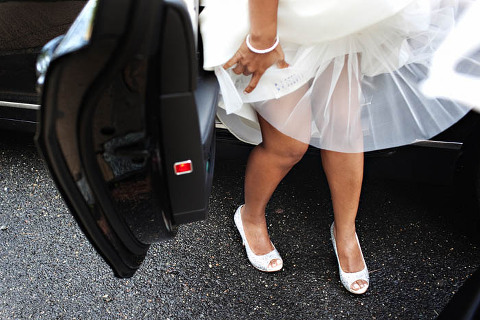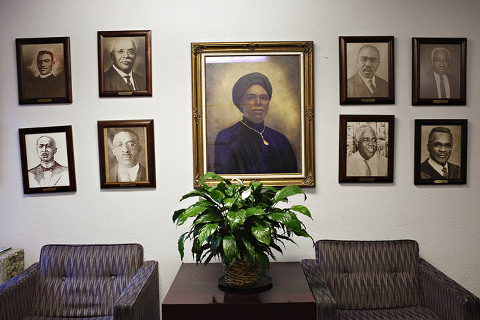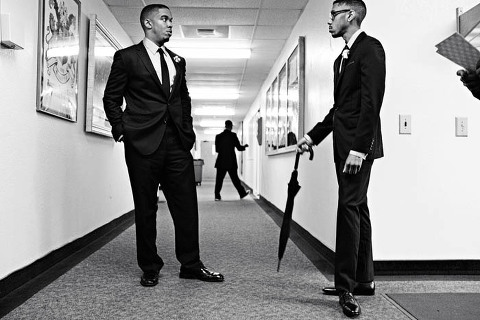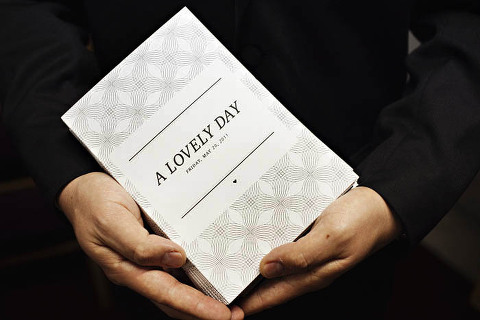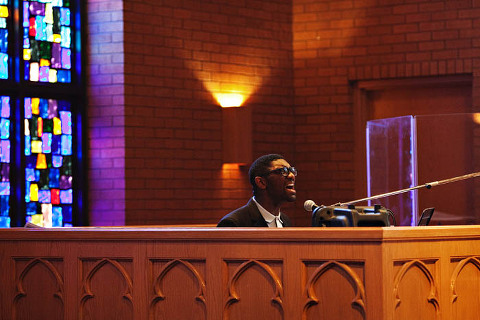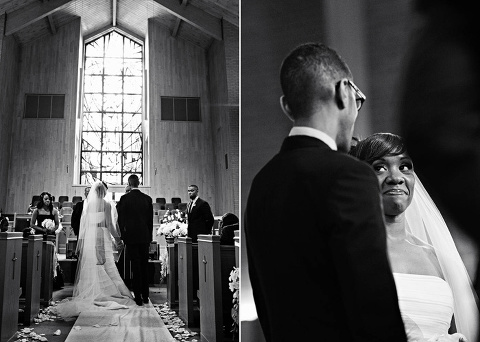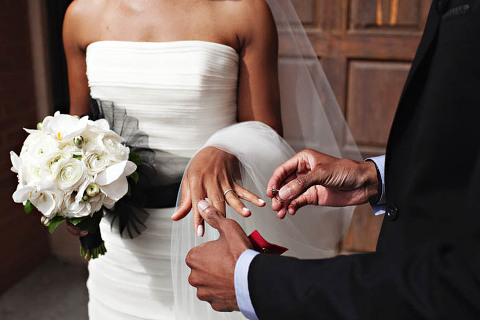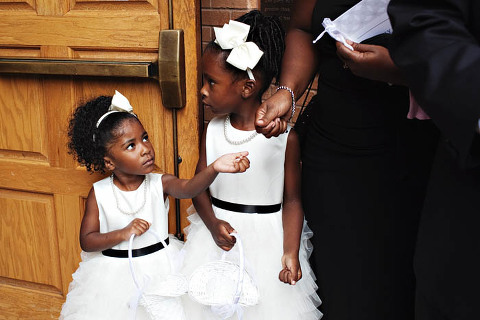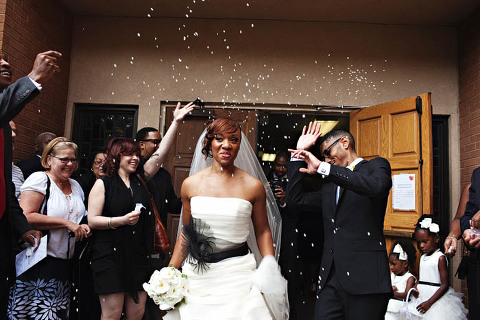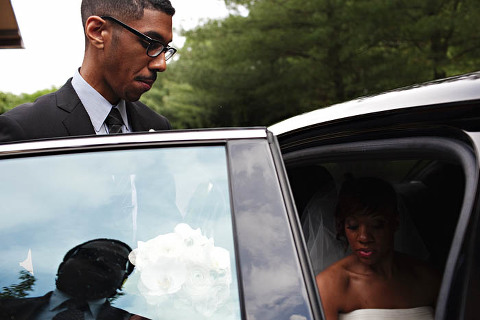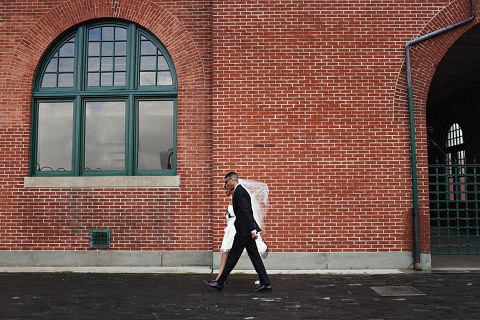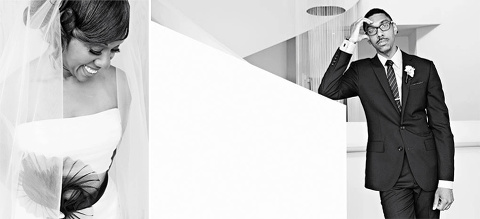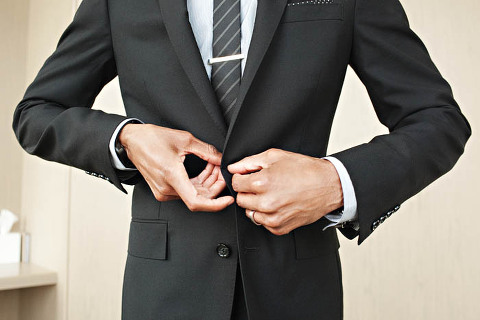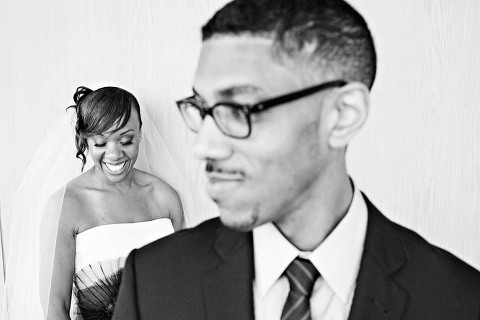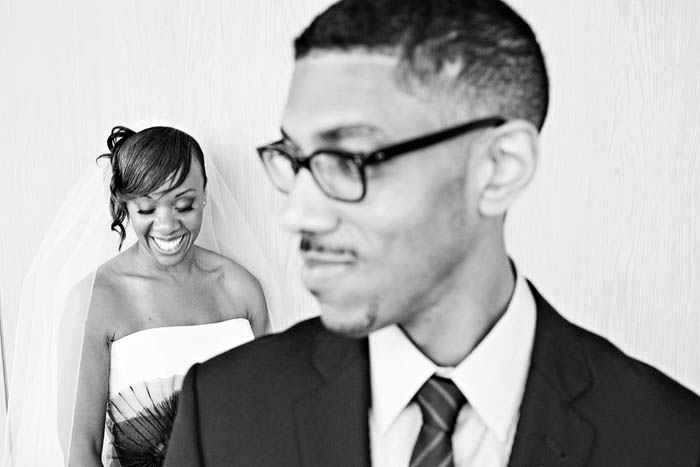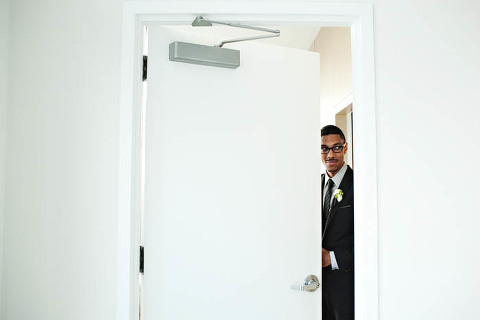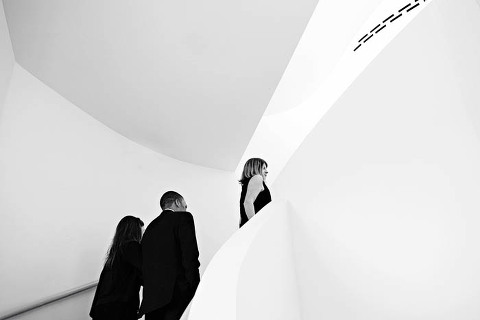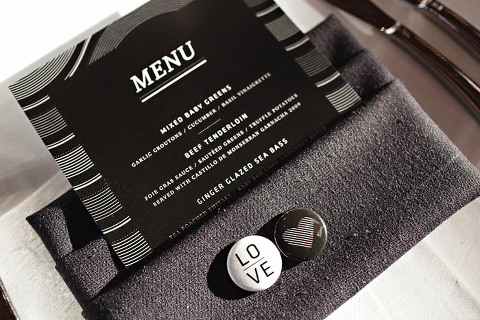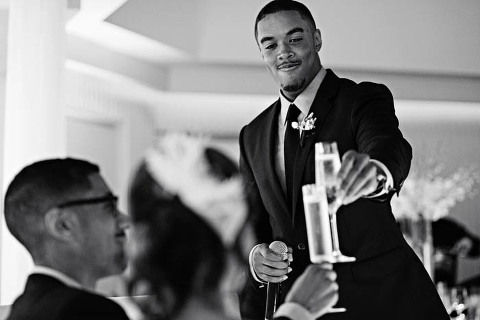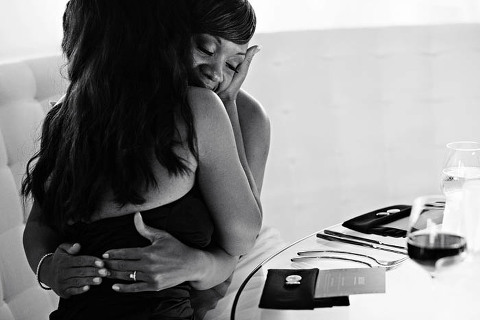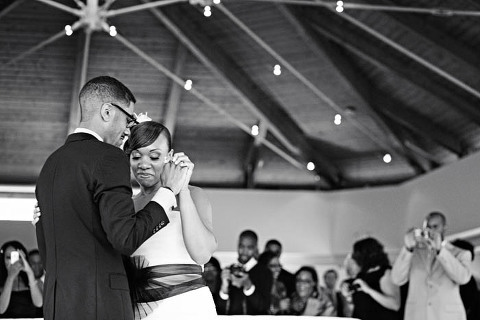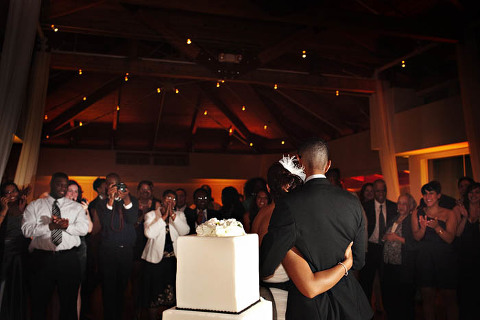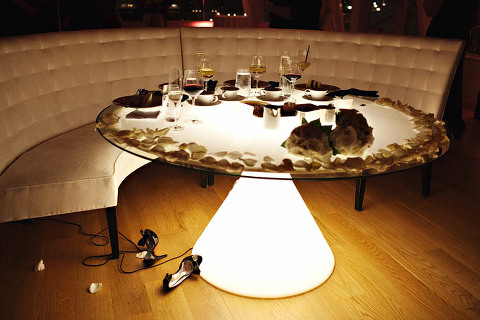 Both Janice & Clinton are in the design field and really went all out putting their wedding together, from the custom collateral that Clinton crafted to the sharp layout / decor of the space & glowing sweetheart table Janice found.  You can see some more detail on their Brooklyn Bride Real Wedding feature.
The wedding was one of the first at Maritime Parc, a modern minimalist space in Liberty State Park, New Jersey with incredible food.  I want to go back!
VENDORS:  Photographer: Jenny Jimenez    //  Space Planning and Decor by Janice!   //  Graphic Design by Clinton!  //  Reception Venue: Maritime Parc  //  Florist: Jennifer Palacio for Laura Clare Design  //  Lighting: Infinity Studios Lighting  //  Music: illvibe Collective  //  Furniture and Props: Taylor Creative Inc  //  Invite Printing: Bella Figura Letterpress  //  Janice's Outfit:  Dress / Veil – Vera Wang, Shoes – Benjamin Adams, Jewelry – Swarovski, Wedding Band – Cartier  //  Clinton's Outfit:  Suit – J. Crew, Shirt – Brooks Brothers, Cufflinks – Kenneth Cole, Shoes – Paul Smith, Belt and Tie – Agnes B., Wedding band – Stuart Moore, NYC
Big thank you to my friend Aga Matuszewska for second shooting this event with me.  Though the above images are mine, she caught some stunning moments & details that you'll get to see soon.