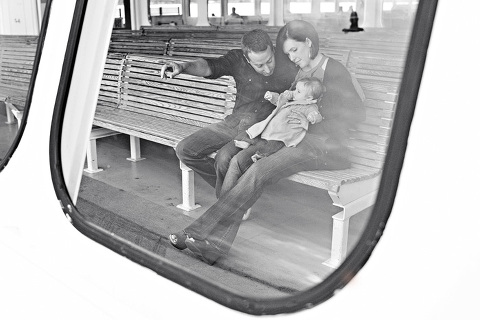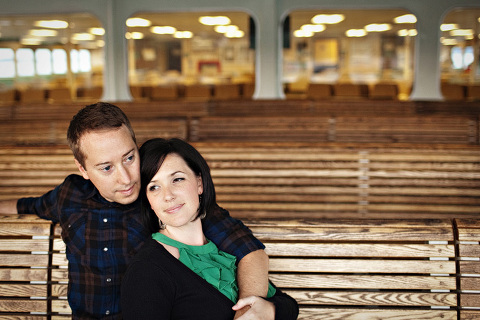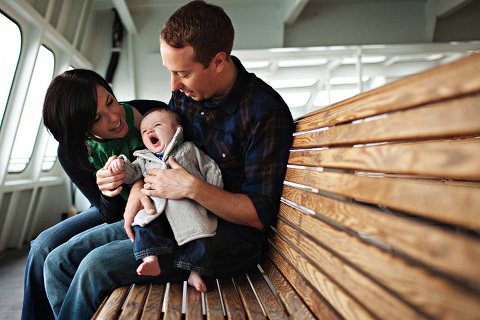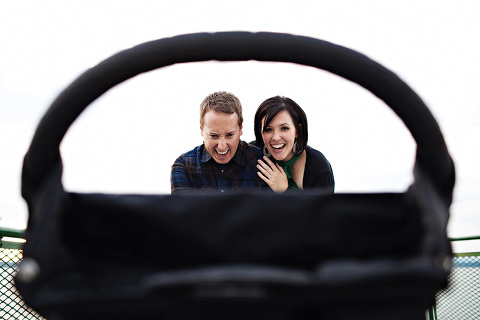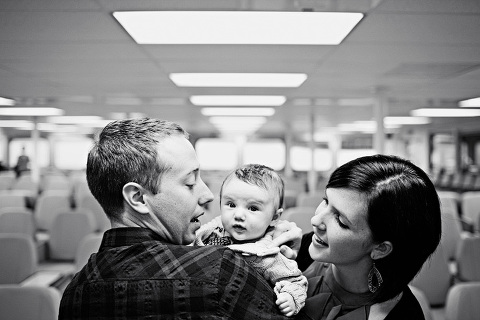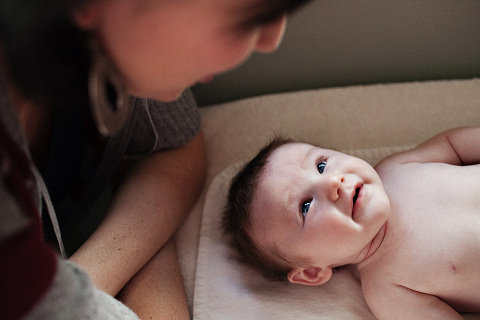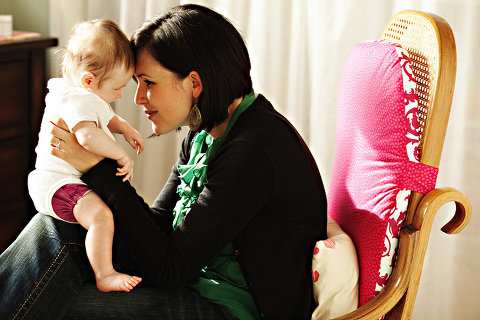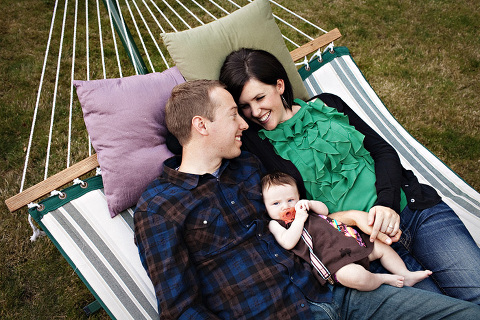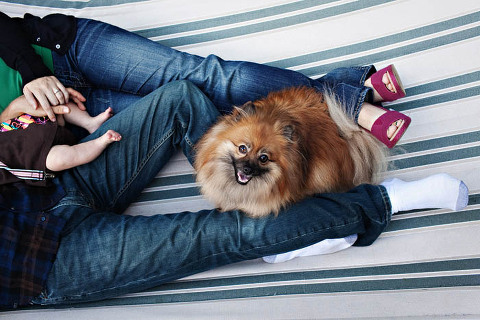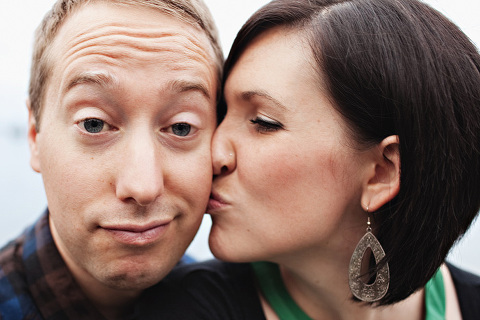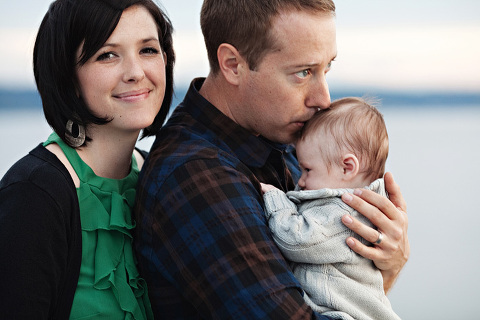 When John Keatley contacted me about photographing his family, I may have done a Bob Fosse move or two with excitement, as I've always admired his work.  His iconic portraits make even a man holding an eggplant look compelling.  I was especially  in love with his awkward holiday portrait series, which I'd dreamed of doing with Robin & the dogs.  We ultimately agreed to exchange shoots, resulting in this sweet family session of John, Nichelle & Isla at both their home & on the neighboring Vashon ferry (above) and Brown Town, a portrait of my family looking ever so obsessed with the color brown (which isn't that far from the truth although we're more likely to be found in brown t-shirts than button downs, with considerably more relaxed posture).
For the curious, last week John wrote a guest post on Strobist deconstructing the lighting and set design of Brown Town.  For even more behind-the-scenes nuggets, Ian Goode of the high end retouching studio Gigantic Squid breaks down the images and adjustments that went into the final composite here.  Those that have been to my meeting space or house will recognize the gold chair & framed owl painting.  We now have this print framed identically (wood outside, gold border inside.) above our brown couch.  Maybe we're a wee bit obsessed after all.
Please also check out Good News for Isla, Nichelle's blog documenting her "journey to find a good story, person, event or charity, every day for a year" so that Isla will grow up with hope instead of fear; something we should aspire to for all our children.