I couldn't do justice in the re-telling of Bill & Pamela's incredible New York City elopement so I asked them to share their story.  Bill is a super talented commercial & editorial photographer.  Make sure to check out his portfolio.
>>>>>>>>>>>>>>>>>>>>>>>>>>>>>>>>>>>>>>>>>>>>>>>>>
So I think I jinxed our wedding—in a good way.
We scheduled our elopement to coincide with the best phase of autumn leaves at Central Park in New York City. After consulting with Jenny, we decided on Monday, October 29th. Doing it on a Monday made sense, as we were flying into NYC the previous Thursday, giving us time to pick up our marriage certificate on Friday, scout locations over the weekend and get hitched at the beginning of the work week when we could have parts of the Park to ourselves. (Joggers and pigeons notwithstanding.)
Well, that didn't happen. When we landed at JFK, we started hearing the rumors of "The Perfect Storm: Part II." Hurricane Sandy was coming, and she was pissed. But like a lot of New Yorkers who survived the hysteria of last year's Hurricane Irene apocalyptic predictions that fizzled, we didn't worry. Besides, What are the chances? Right?  Here's the jinxing part.
We decided to write our own vows. About a week prior, I sat down and wrote mine as a short poem. Pamela and I have been through a lot during our extended, 5-year engagement. Three cities, four moves, a battered freelance market, sporadic unemployment, fortunes gained and lost—pets acquired. The decision to elope was really just us losing patience and wanting to be married already. I had asked Pamela to be my wife on the rocky shores of the Oregon coast in December of 2007. The ocean is an integral part of our lives together. The vows were written in rhyme, about a mariner at sea battered by wind and waves, but steadfast in knowing the keel of the ship held strong. The metaphor shouldn't be hard to figure out. On the outside of the envelope, I drew a tall ship on a cresting wave… and a date, October 29th, 2012.
Then Sandy crashed the party.
By Saturday morning, the 27th, the satellite maps looked bad. Really bad. My sister called and said "Shit. Jim Cantore from the Weather Channel is in Lower Manhattan—that's not good. Jim Cantore only goes on-location when it's bad. Really bad."  By then we'd decided to move the ceremony up to early Monday morning, in hopes to get it all in before landfall. By Saturday night however, Mayor Bloomberg was on TV standing behind his podium saying he was closing Central Park at 5pm on Sunday; and worse yet, shutting down the subways at 7pm. Locals told us it takes 3-5 days to get it all back up and running. We had to pull the trigger. It had to happen on Sunday.
We awoke Sunday morning and called Jenny, who had wrapped a wedding on Long Island the night before. I said, "We have to do it later today or we're going to end up getting married in the basement of the Wythe Hotel." And like a superhero springing into action, she simply replied, "I'm on my way." Instead of prepping and dressing in the beautiful Manhattan-view hotel suite on the 7th floor of the Wythe, it would be done in my long-time friend's apartment on the Upper West Side, which was currently unoccupied but for us and their muppet-like pooch, Toby. Pamela ran off to get her hair and make-up done by the lovely Lindsey Jones. I desperately scoured Google Maps for a nearby florist. Everyone outside was buying water bottles and canned food. Sandy's fury… and our wedding, fast approached.  Batten the hatches. I scratched the day off the envelope and wrote in a "28" in place of "29."
We had chosen the beautiful Greywacke Arch, built in 1862, tucked snugly behind the Metropolitan Museum of Art. (Pamela is a painter. So, apropos.) I headed over to the arch in advance to meet my nieces. Andrea, who lives in NYC, would be the officiant, Sofia, who was happened to be on vacation visiting her sister, would walk Pamela down the leaf-covered path that would act as our "aisle."  When I arrived, a busker was playing violin softly under the arch as the breezes began to stiffen.
Then, a beautiful woman appeared from behind the Met. It took a second or two for it to sink in it that this was my beautiful fiancée, mere minutes and several paces away from becoming my wife. She had acquired her dress within months of our engagement, and it's moved with us for five years. Never once did I peek. What had become a fixture at our various residences—mainly a hanging, white garment bag—was now the most beautiful dress I'd ever seen. Something was in my eye. Must have been all the dust kicked up by the wind. Our arms locked and we walked the length of the tunnel, arch to arch. At the other end we met Andrea, recited our vows and the keel of this battered ship looked at me with tears in her eyes and said "I do."
Then the NYPD showed up, sirens flashing. They were closing the park. Now. Did you hear him? He said, "NOW! Move it!" Light-footed and lovestruck, we scampered off like the resident squirrels. Jenny led us to fountains and statues. Band shells and Roman arches. Central Park was empty. Central Park was ours.
We exited at West 72nd, at the foot of the beautiful Dakota Apartments. (Imagine!) It was there that the paparazzi got us. Well, The Weather Channel, anyway. We were interviewed. We made new friends. (Look for us on Hurricane Hunters sometime in January. For real.)  From there we fed each other hot dogs—we had no cake after all. An abandoned subway platform doubled as an impromptu photo studio as we waited for our train back uptown.
Jenny would continue to hit it out of the park by driving us to the Wythe to check-in and have dinner. As we approached the Williamsburg Bridge, she frantically pulled out her iPod and plugged into the rental car's stereo. As we crossed over the East River, she cued up Empire State of Mind. I turned around to see my new wife snapping a photo of Manhattan with her iPhone. It was pretty much the most awesome moment ever. I had something in my eye again, dammit.
At the Wythe's restaurant, Reynard, wine flowed, toasts were made, we just couldn't stop smiling. It was then I remembered my Best Man, who could not be there because he's living an awesome life in Austin, Texas, had shipped his gift to the hotel for us. He said it was the Best Man speech. I had asked him to be part of our nuptials by purchasing a small golden statue of Adonis for him. It read simply, "Ryan Schierling: Best Man." I told him he could take it or leave it. Thankfully, he took it. When I opened the box I found at the front desk of the hotel, I didn't find a written speech, but an iPad containing a pre-loaded video of Ryan's HILARIOUS speech. The wonderful staff at Reynard's gave us access to their unused ballroom to watch the speech and have our first dance. And since we now had an iPad and wifi, we FaceTimed my Mom in to watch the first dance. She could not be present as my Dad is too weak for travel.
By candlelight, as tropical winds whistled past outside, we danced to Midnight, the Stars and You! by Ray Noble and Al Bowlly. (Look it up. We're weird.) Eventually, we'd all be on the floor dancing together. Mom watched from her couch in San Diego.
The day ended as we all reconvened in that beautiful Manhattan-view room we mentioned earlier. Reverend Andrea made it all legal by signing the appropriate documents. We fell asleep to the lights of the Empire State Building.
We woke to the full force of Hurricane Sandy. We could barely see Manhattan now. The building creaked like that ship in my poem. We'd be trapped in the room all day. Later that night we watched a ConEdison power station explode and witness half of Manhattan go dark in a blackout.  So surreal. When the storm peaked, the East River had creeped two of the three blocks to the Wythe, but never made it to us. We felt very lucky. The rest of our time in Manhattan looked like an episode from The Amazing Race.  After the final hurdle, namely, our cab getting a flat tire on the way to JFK and having to switch cars on the shoulder of the BQE, we made it on our plane and over to Iceland for our honeymoon.
Big thanks to Jenny. She didn't just shoot our wedding. She was part of our wedding—an important part. Normally, a wedding photographer is necessarily invisible. But this was no ordinary wedding. And we couldn't be happier about that, as evidenced by the predominant smiles, laughter and joy in nearly every image she took that day.
Thank you Jenny. Oh, and I am done writing poetry. Too much responsibility.
Bill (& Pamela)
Postscript… Some of Bill's images: Waiting as the storm approaches / Storm watching from the Wythe / Pamela at window during the storm /  Carnage on the streets of Williamsburg afterwards.
Oh, and here's that Best Man Speech.
<<<<<<<<<<<<<<<<<<<<<<<<<<<<<<<<<<<<<<<<<<<<<<<<<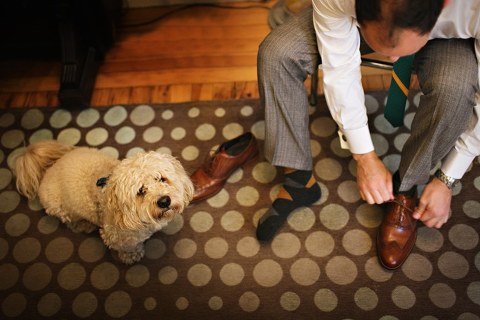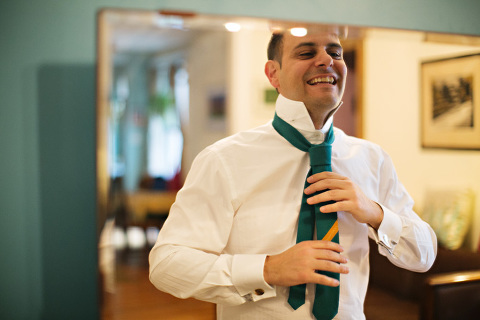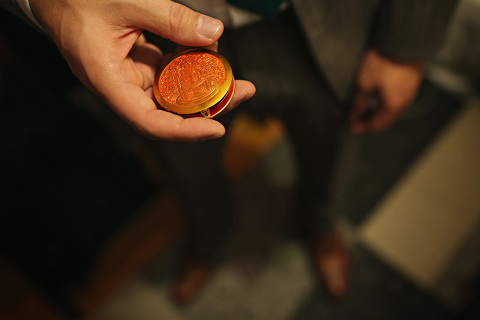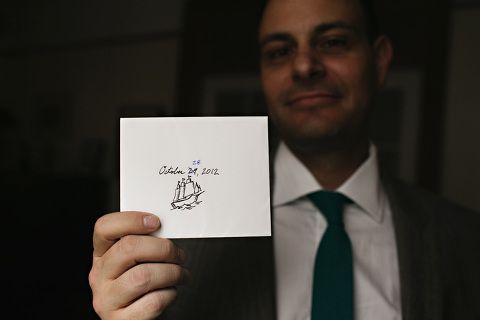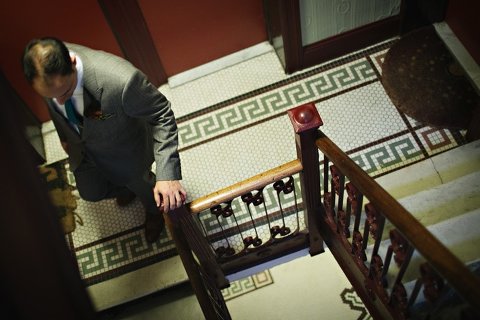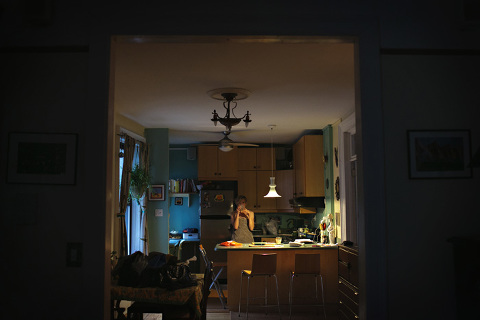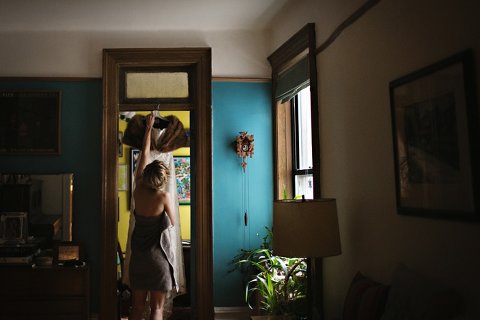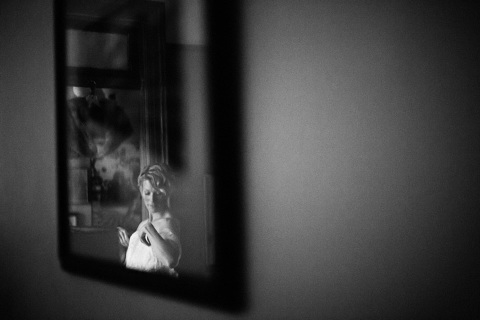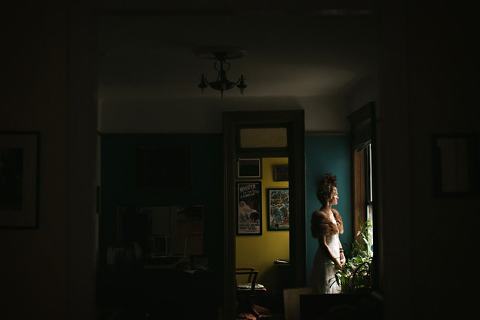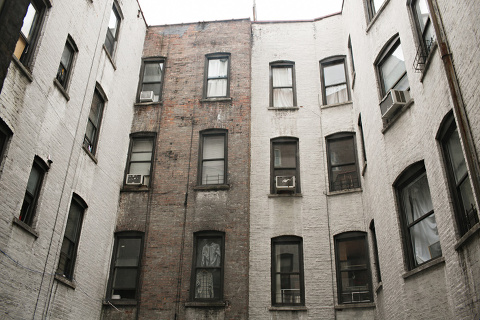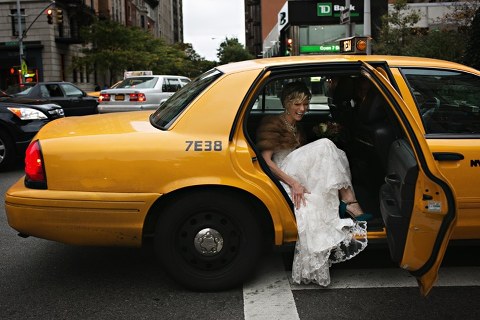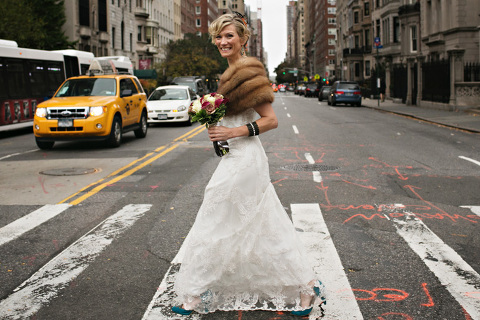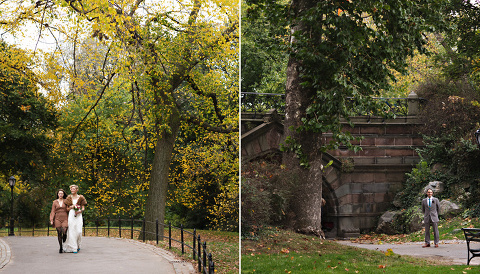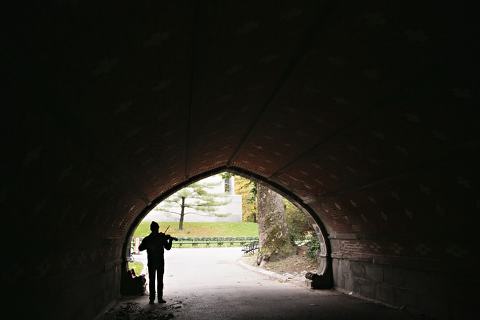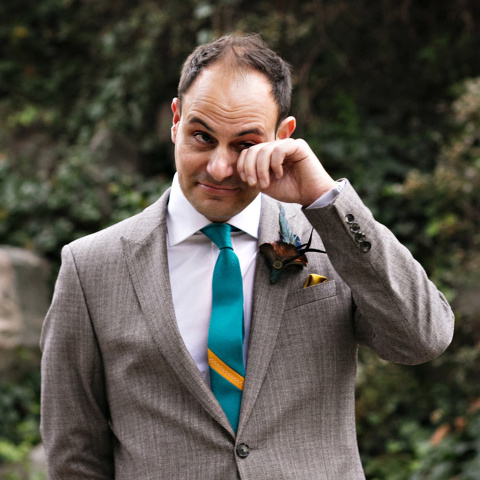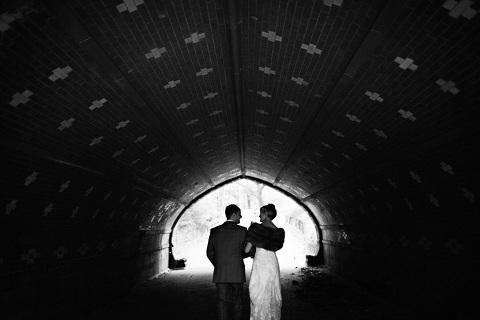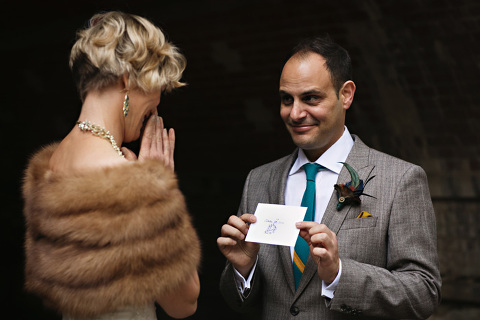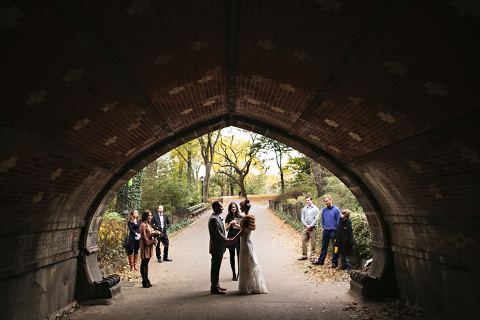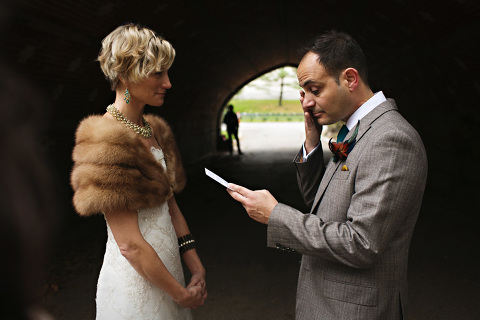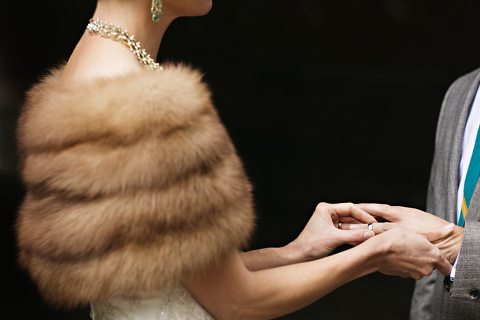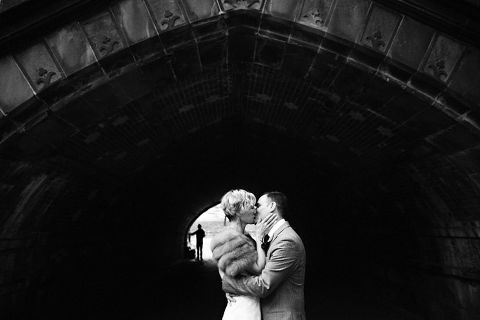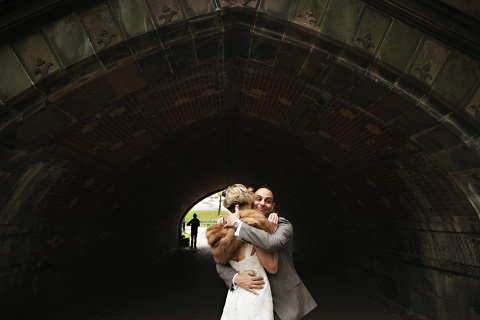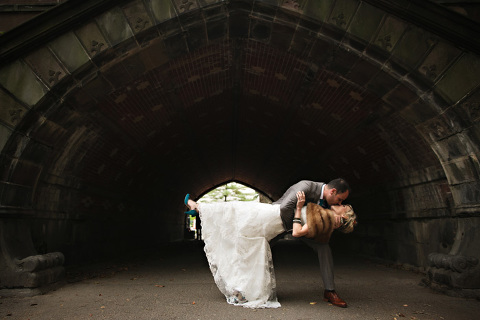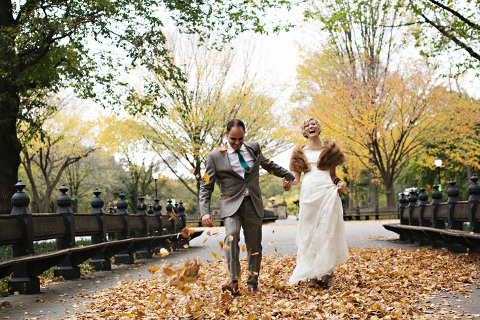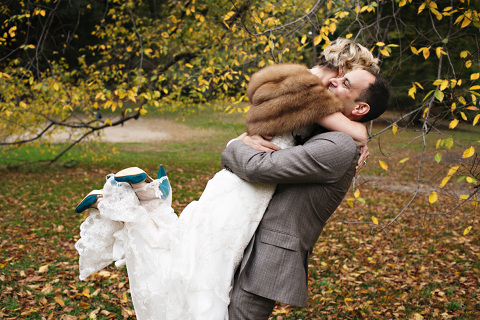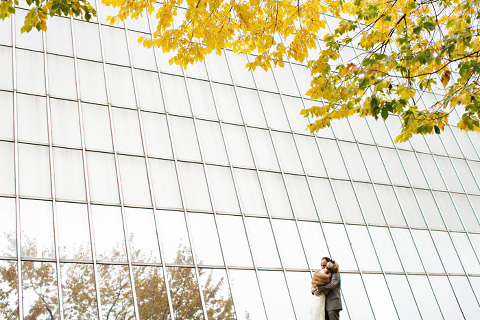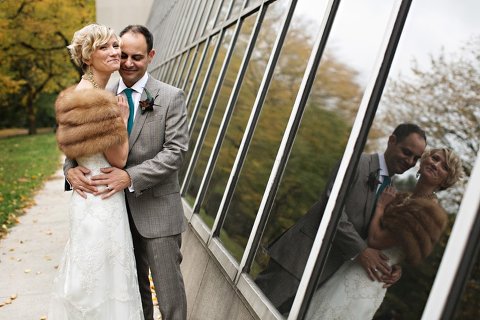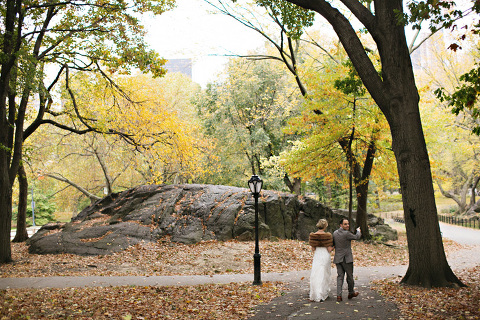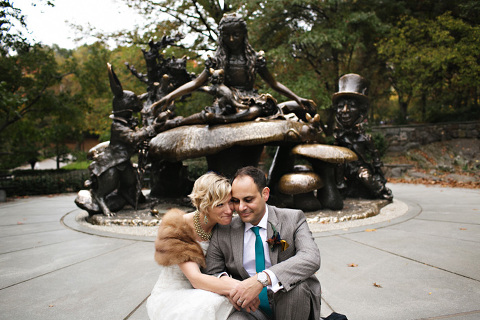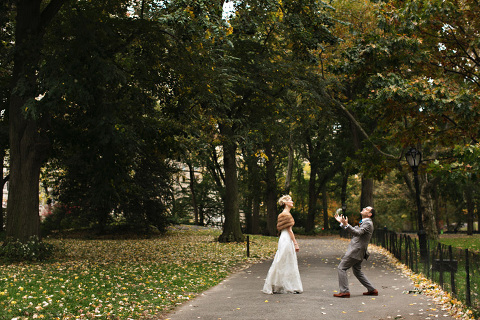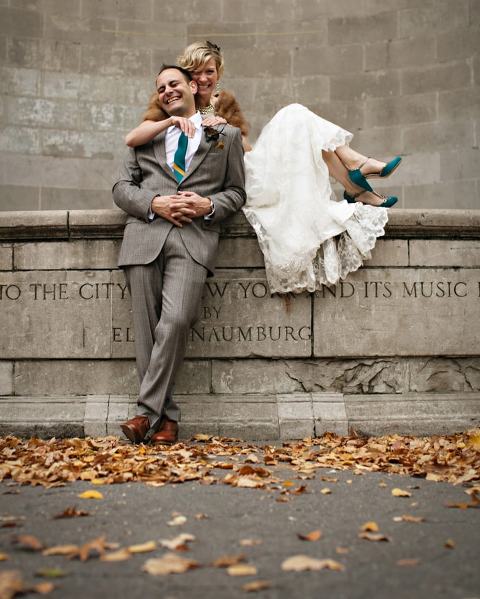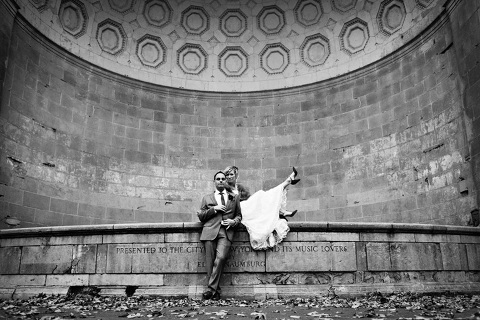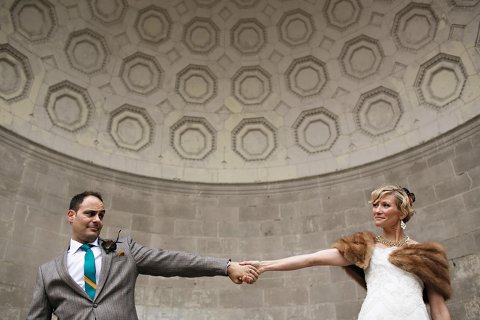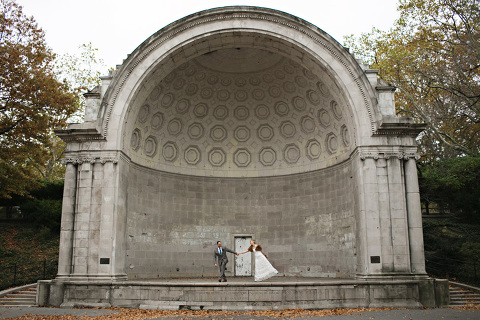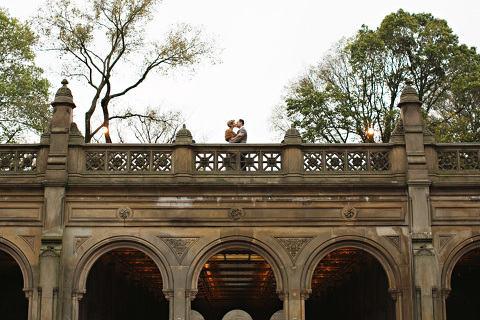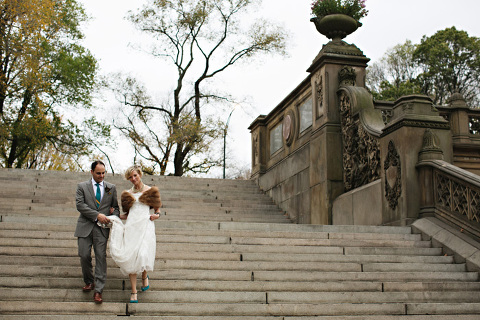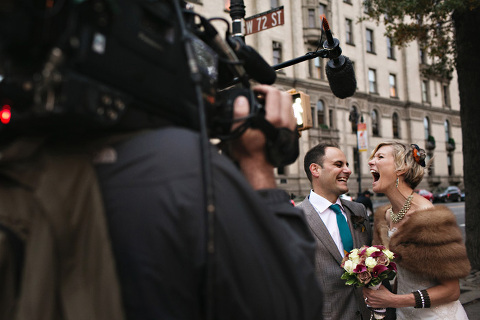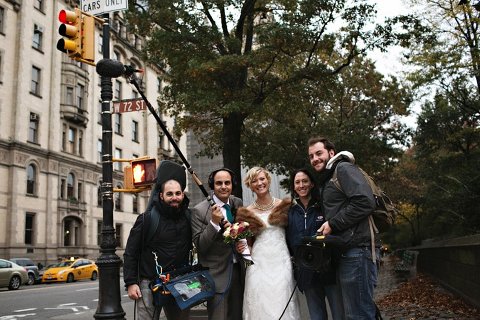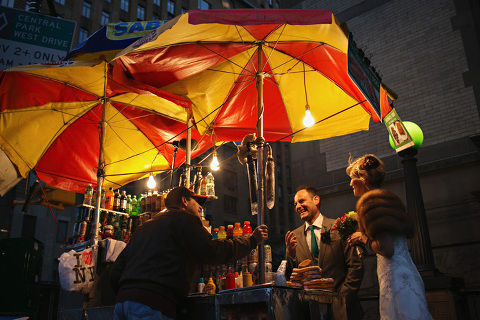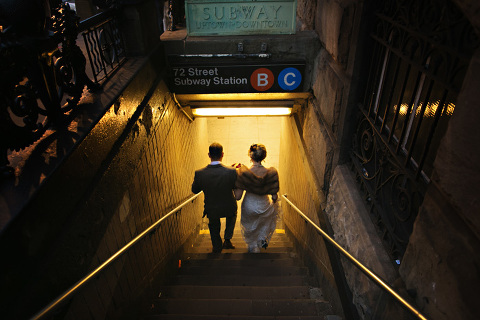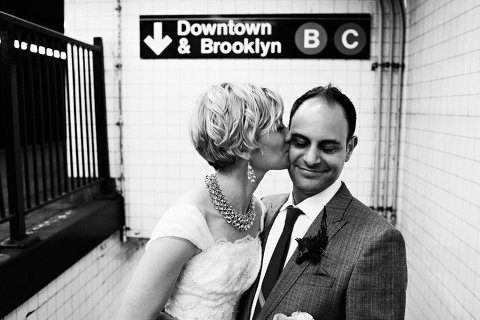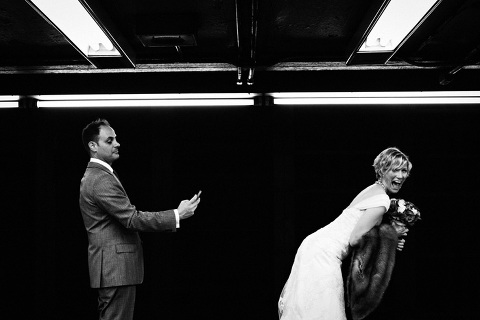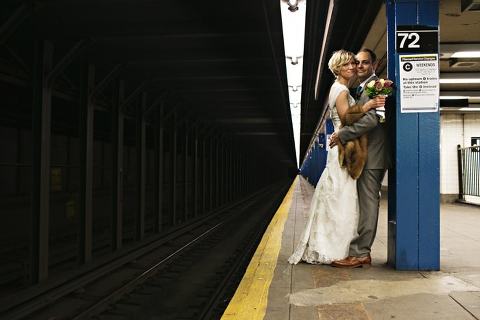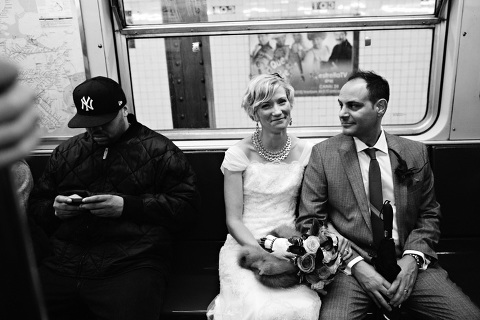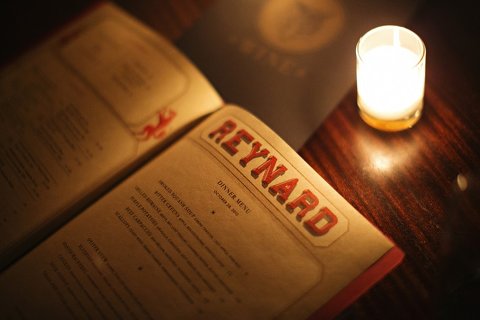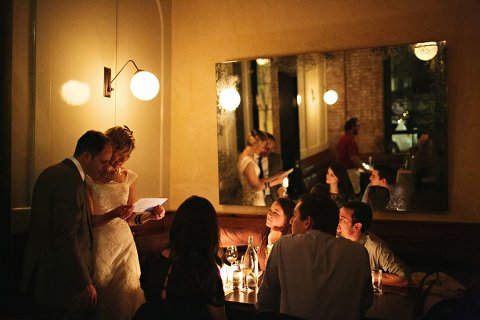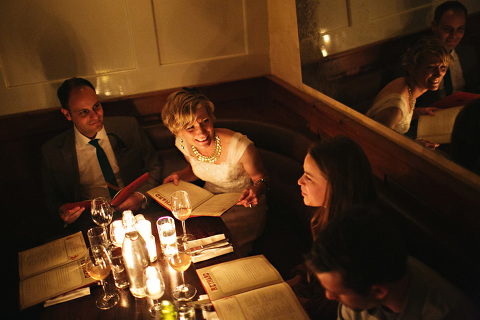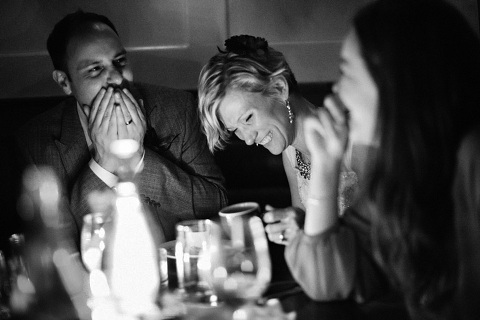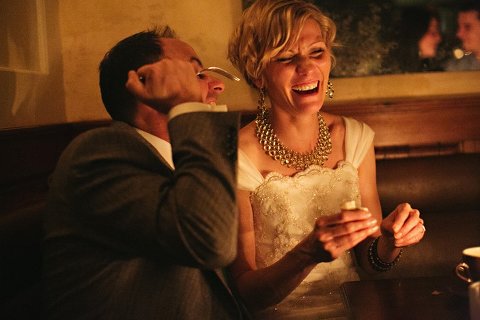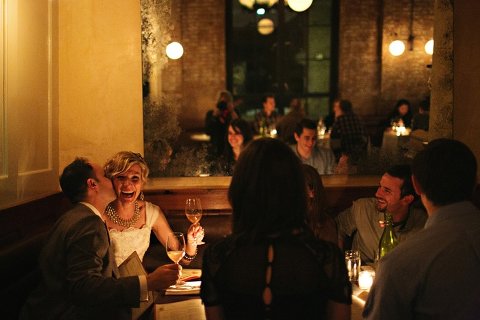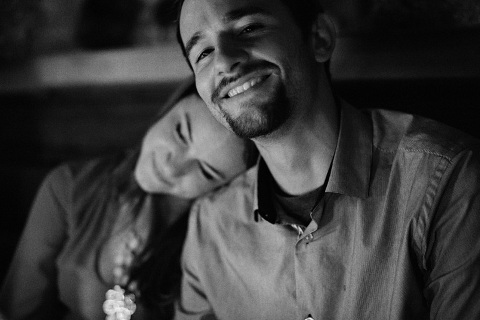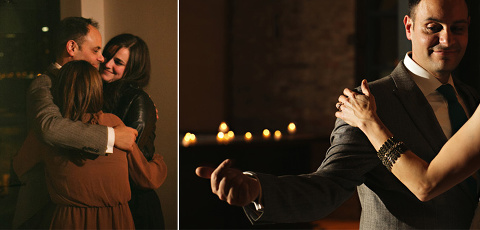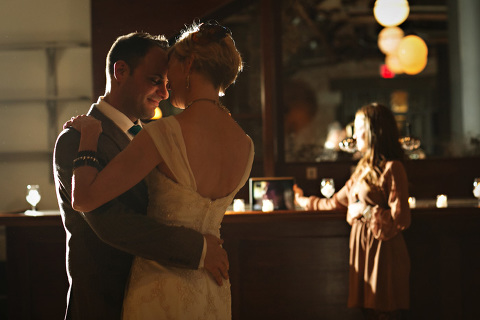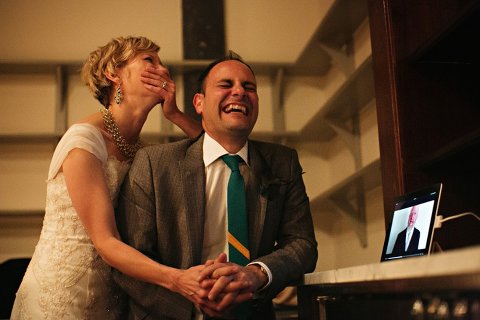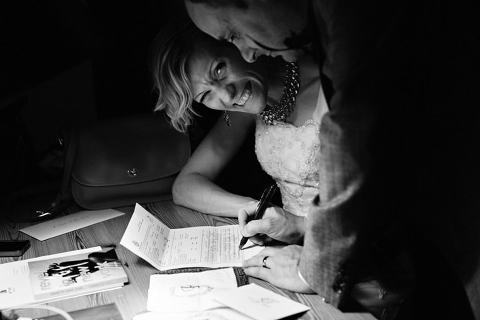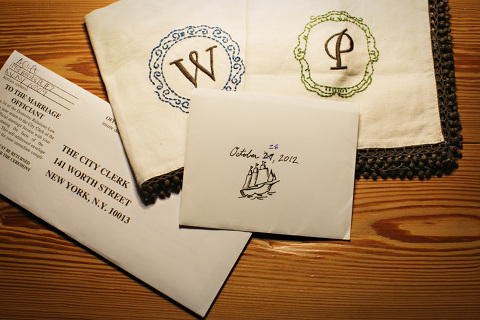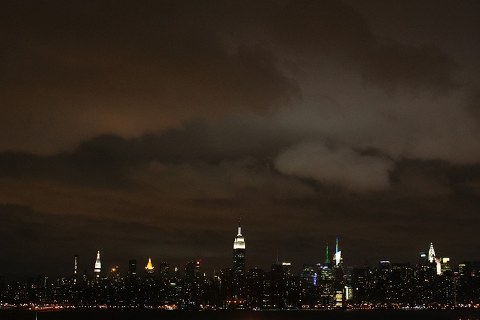 Ceremony Location:  Greywacke Arch in Central Park  /  Reception Location:  Reynards Restaurant at the Wythe Hotel   /  First Dance: Midnight, the Stars and You by Ray Noble & Al Bowlly  /  Makeup:  Lindsey Jones  /  Bride's Shoes:  Seychelles  /  Groom's Tie:  Frankie Four  /  Photography:  JennyJ