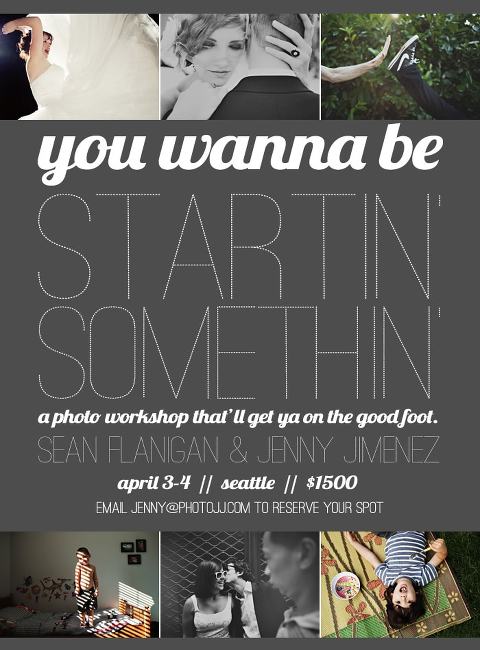 I'm teaming up with my good friend Sean Flanigan for a two day workshop for wedding & family portrait photographers in Seattle this April 3rd & 4th.  A  sampling of what we plan to cover includes:
Shooting families from a documentary perspective
Weddings, from first contact to last dance
Engagement shoot & post processing demo
Cropping out the crap
Identifying your voice & brand
Blogging, with guest speaker Ariel Meadow Stallings, Publisher of Offbeat Empire
Limited spots available. Sold out!