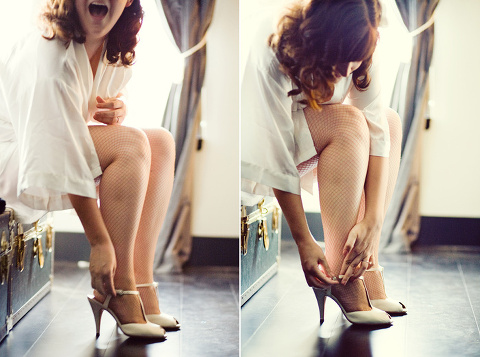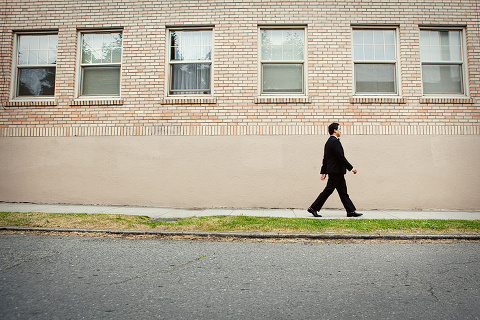 Liza was heading out to the taxi, past the mirrored wall in the lobby of her building.  I saw her reflection and couldn't help but ask for a quick moment of childhood fun.  My aunt has a large mirror positioned like this in her house and my sister and I would play for hours with our cousins, deforming our faces and bodies into double headed octuple limbed freaks.  Liza, on the other hand, was nothing short of gorgeous.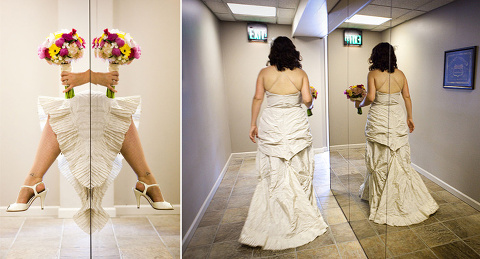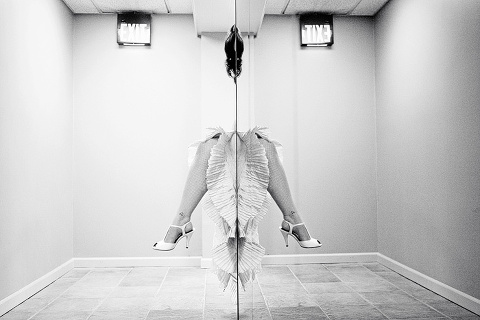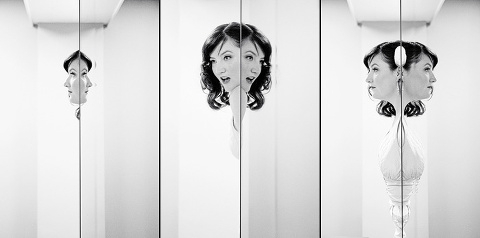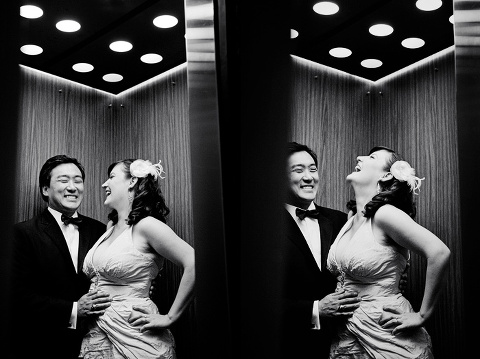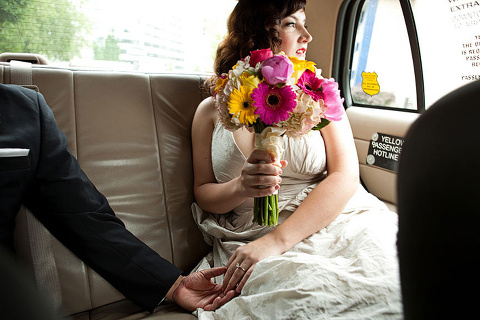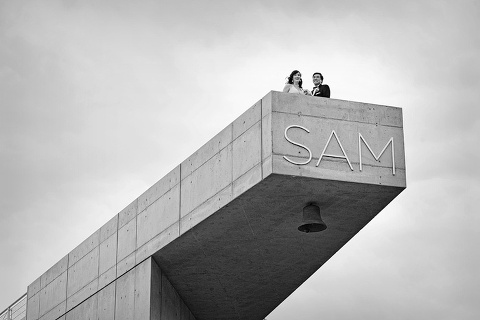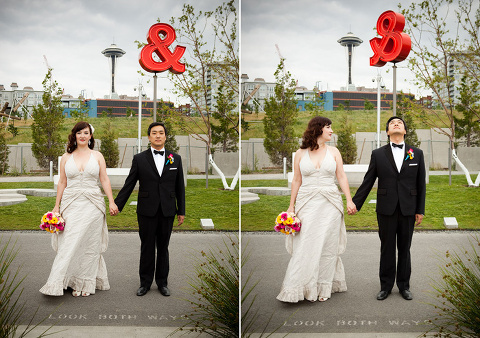 Their wedding party hid out in the waves sculpture until it was time to emerge.  They walked out to Korby Sears playing "Pure Imagination" from Willy Wonka & the Chocolate Factory on the accordion.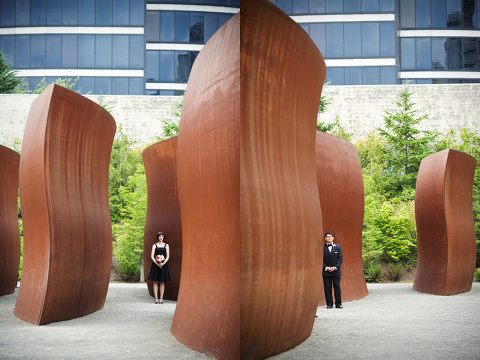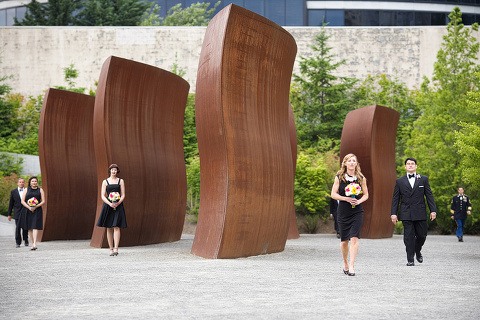 Liza and her flower girls walked down from the Pavillion side.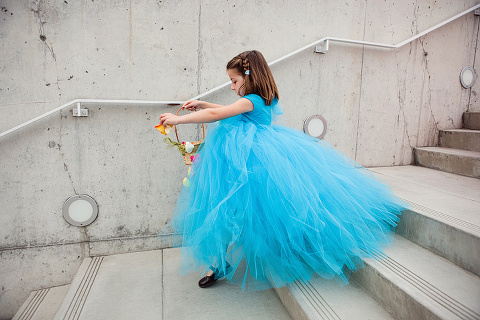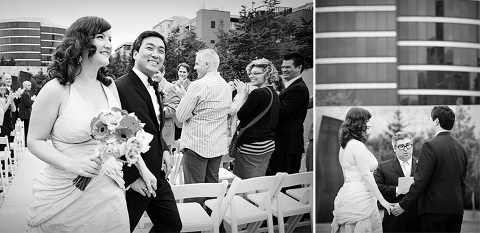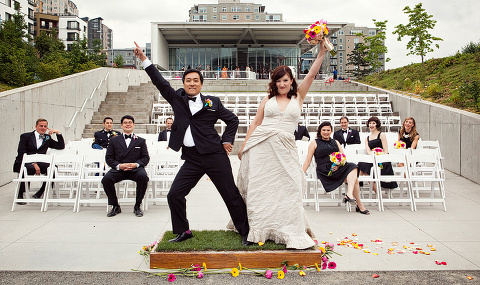 Why yes, that is bad-ass Kalamazoo wedding photographer Holly Henderson on the right. Lucky for me, Liza & Holly are long time friends.  Not only is she talented, but wise and generous too. We got to talk shop a bit and she imparted to me some golden nuggets that have proven valuable.  Thanks Holly!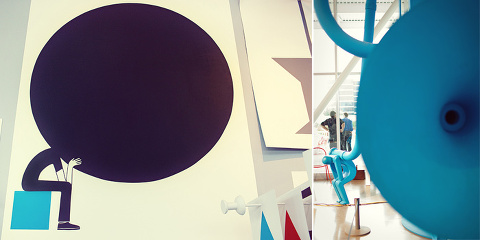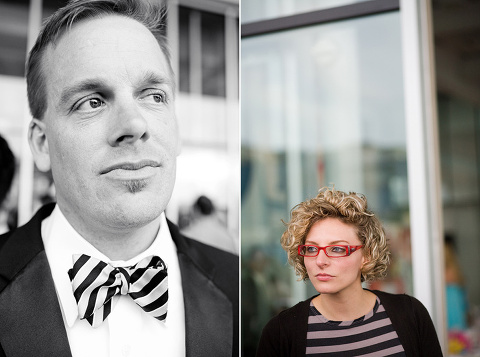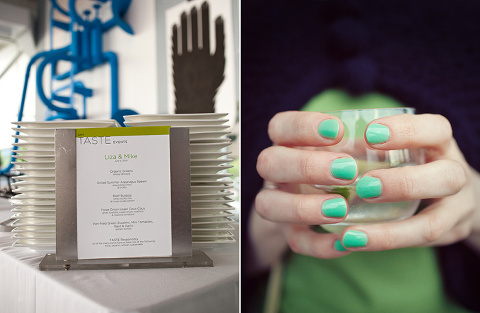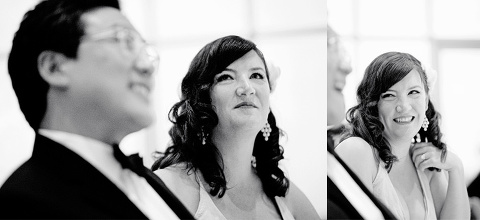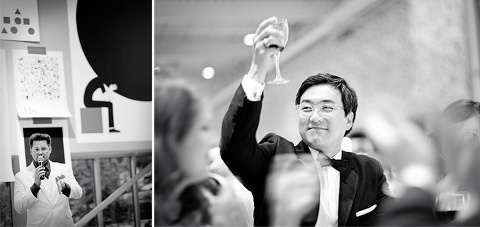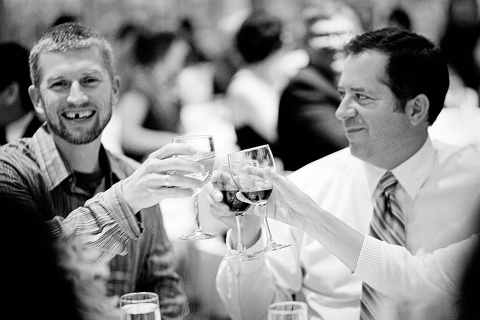 Photobooth time!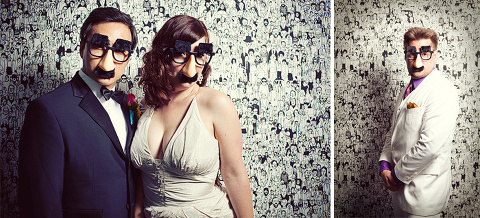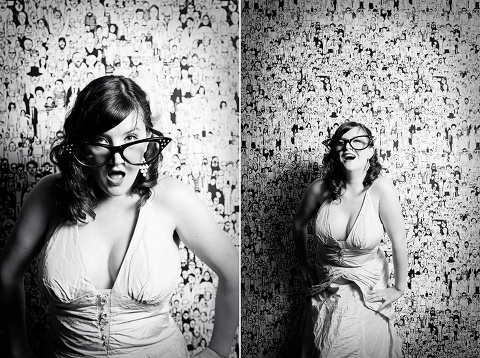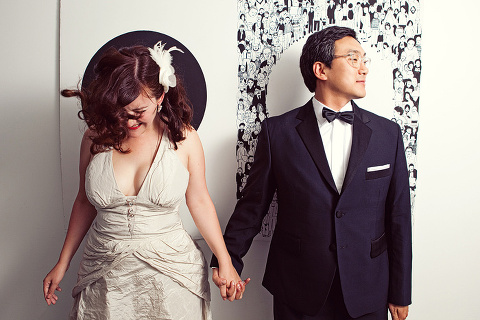 There were so many special elements to this day, not least of which were Liza & Mike themselves.  These two are fun, smart, creative and adorable.
SEATTLE WEDDING VENDORS

PHOTOGRAPHY: Jenny Jiménez (me!)
VENUE:  Seattle Art Museum Olympic Sculpture Park
HAIR & MAKEUP:  Glynne Davies
DRESS:  Nicole Miller from Luly Yang
FLOWER GIRL TUTUS:  I Luv U Tutu Much
FLOWERS:   Patty Schmitz
CATERING:  Taste
RINGS:  Greenlake Jewelry Works
HONEYMOON:  Thailand!
Special thanks to Renata Raudys for second shooting /assisting. You might remember her name from her engagement portrait session at the Seattle Public Library.