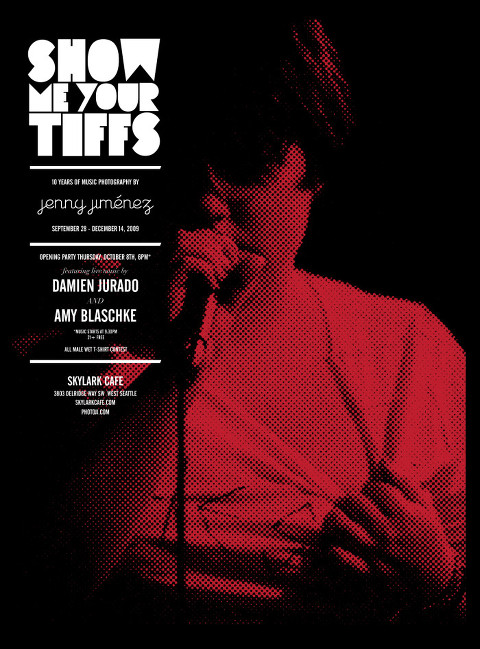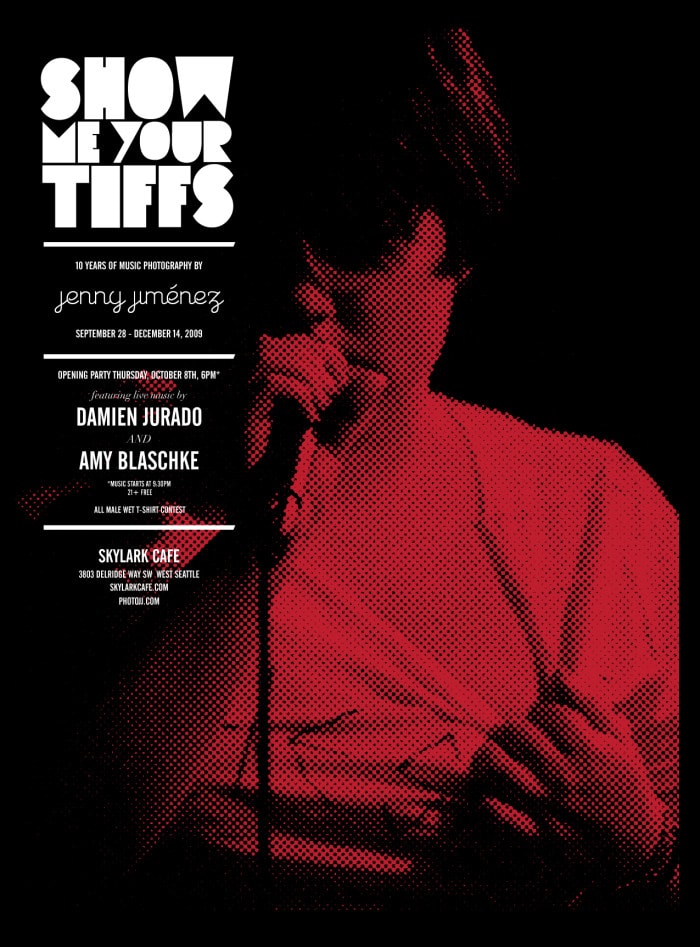 What a crazy night!  The opening party of  Show Me Your TIFFs was a week ago but I'm just now coming back down to earth.  Patrick Wright and Kyle Johnson documented it all on their time capture devices, so there will be evidence blogged soon.  Patrick posted this goofy outtake until then.
Thank you to everyone who made it out to West Seattle for the party as well as those who helped me pull it off and gave me the support and encouragement over the past ten years to keep shooting.  I can't name you all here but damn it, I'm gonna try:  Robin Dupuy, Erika Long, The Adventure School, Jessie S-K & Charlie, the rest of the staff at Skylark Cafe, Demetre Arges, Erin Skipley, Matt Terich, Sarah Jurado, Damien Jurado, Amy Blaschke, Laura & Sinclair at Halo, Hannah Levine, Jaime Holmes, Pete Quirk, Frank Nieto, Airpocolypse, Carly Nicklaus, Patrick Wright, Kyle Johnson, Ever Kipp, Alissa Newton, the Seattle Weekly, Autumn de Wilde, Pandalab, Justin Renney, Glazers Camera, Sean & Lydia Flanigan, the Shooting Skirts, Barsuk Records, Chris Kornelis, Shane Berry, Breanne & Jimmy Curran, Kelly O, the Crocodile, the Stranger, the Showbox, Andy Pixel and the three other guys that were brave enough to bare all.  Thank you!
If you weren't able to make it out for the opening party, you still have time to check out the show, which is up at Skylark until December 14th.